Greetings.
I have a dataview query
TABLE file.folder, alias
FROM "tips"

i'm getting this table: as you see there is a files in folders like php, js git etc…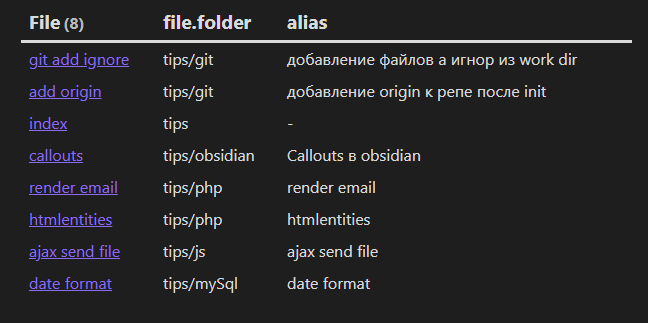 now i add to query GROUP BY file.folder
and supposed to see same table, but visually rows separated by folder property.
Instead i see this: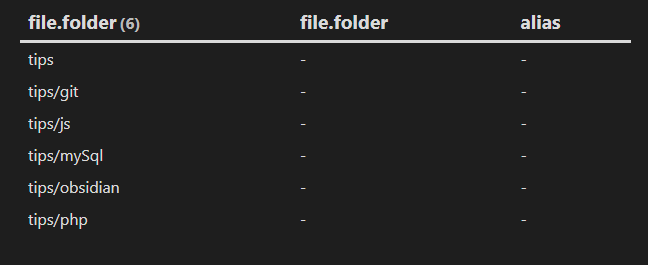 maybe "group by" here is kinda aggregate function ? like in mysql.
at least why i dont see my file.folder column - arent it supposed to display the same as first default culumn??
Or maybe i didn't get point of that function? Can someone share some tutorial with usecases examples ?
thank you !!!