Hello!
Currently new-ish to obsidian but I am picking it up quickly after switching from OneNote and I am attempting to setup an environment for my DND note usage.
What I am trying to do here and what I want to be able to do is pull NPC "locations" from their folder names (which are locations in my DND setting), essentially all I have to do is drag and drop NPC's to the respective folder of where they are in my setting as that's easier than editing.
What I'd like to do with Dataview is have a table set up to where the entries read the folder it's in as part of the TABLE , rather than using FROM on a specific folder.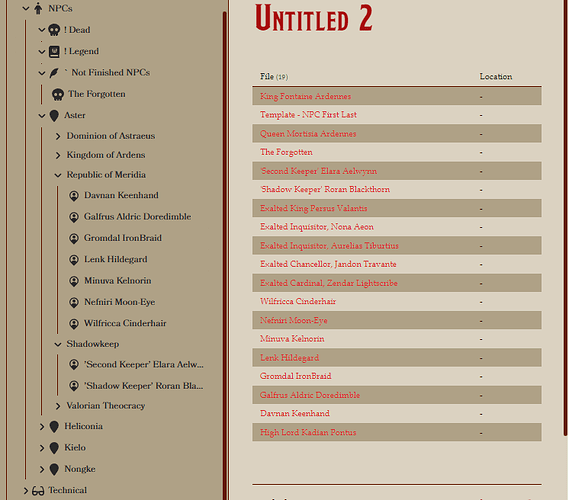 That way, I have a list of all tagged NPC's without having to change internal data and can simply just move them from one "Location" folder to another "Location" folder. Essentially all it needing to take is list it's parent folder somehow in Dataview.
Is this possible at all? Are there better ways to do this?