I am using the KANBAN plugin and utilize dataview to pull all those tasks into a list which I display in the sidebar to have them in view all the time. The problem is that dataview also shows the due date set by the Kanban plugin which I'd love to cut out by using regexreplace.
This is what my current dataview query code looks like:
TASK 
WHERE !completed
WHERE due
GROUP BY due
SORT due ASC

And this is the result: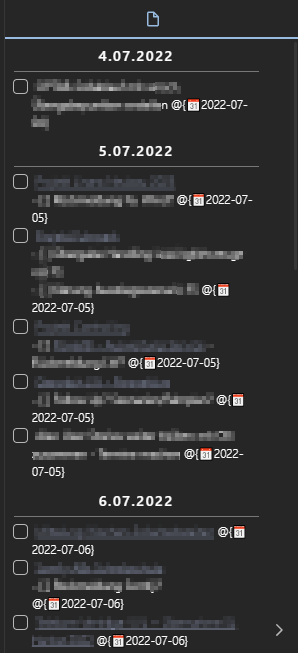 Is there some way to fiddle sth like
regexreplace(text, "\@.*$", "")

in there to tidy things up?