Hi everyone,
I have a simple dataview calendar query:
CALENDAR sdate
FROM #event

And the result: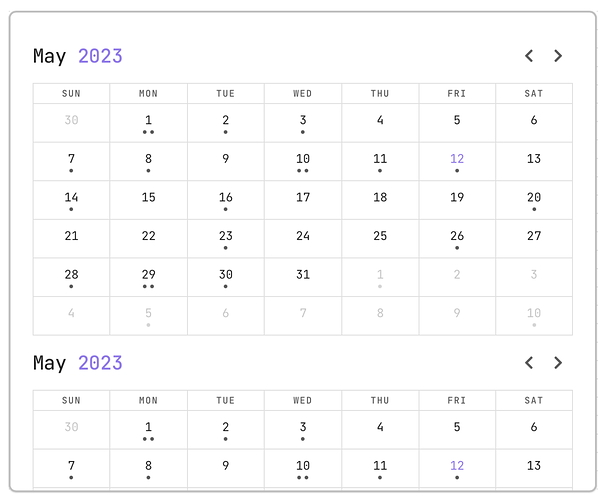 I have 2 problem with it.
How can I get rid of the second calendar?
How can I start the week from Monday?
I'm sorry if this is a answered questions, but I don't find in this forum.