Hey all, I've been a paying customer of FlowState since 2016 and wanted something similar for Obsidian.
It's really fun. And stressful. But mostly fun.
Basically, you start a timer for X minutes and during those X minutes you must write continuously. If you pause longer than 5 seconds, everything you've written is deleted.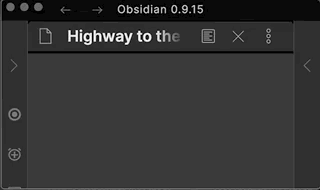 I've used it to learn how to really, really not care about a first draft (because there isn't time to care)
If anyone is interested, I could build it to where it's a community plugin.
Any interest, questions, suggestions?