My vault is synced via iCloud on iMac and MacBook Pro. It uses the same theme, all Appearance settings are identical, no CSS snippets added.
The dev console on both machines show the exact same styles applied: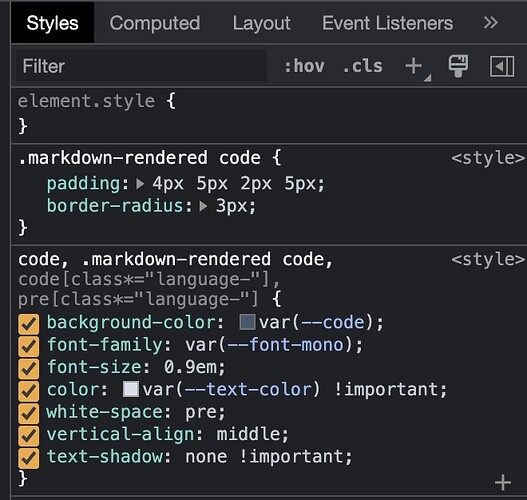 On the iMac I get the expected output on a code span:
But on the MacBook it looks like this:

All other theme attributes are rendered properly on both machines.
What could be causing this?
Thanks.