Use case or problem
I use a very large amount of CSS snippets and sometimes I need to disable some or edit them to troubleshoot compatibility with a Community Plugin. With the large amount I have, it can be hard to remember exactly which does what.
I also think the "Apply CSS snippet at …" text that appears underneath every CSS snippet in the list is not particularly helpful.
Proposed solution
Have comments written in the first line of the CSS snippet file appear as a description underneath the title of the snippet in the Appearance menu, replacing the default "Apply CSS snippet at…" text.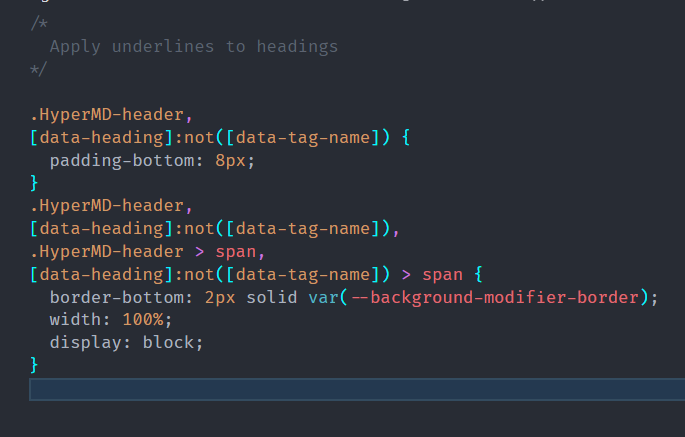 heading-underlines.css

*Obsidian screenshot is a mockup made with dev tools.