First, search the help docs and this forum. Maybe your question has been answered! The debugging steps can help, too. Still stuck? Delete this line and proceed.
What I'm trying to do
So I use a simple query based on tags to keep tables of books I am reading, want to read, and have read. These tables are
in a file called reading
TABLE
file.mtime as Modified
FROM #fiction
SORT file.mtime DESC
LIMIT 100

This displays the table in the image. My question is, is there a way to make the links displayed in the table actually linked to the file? So that if I was in the Battle Royale file, for example, there would be a back link to the reading file. I would like to do this through a dataview query, instead of manually creating the links.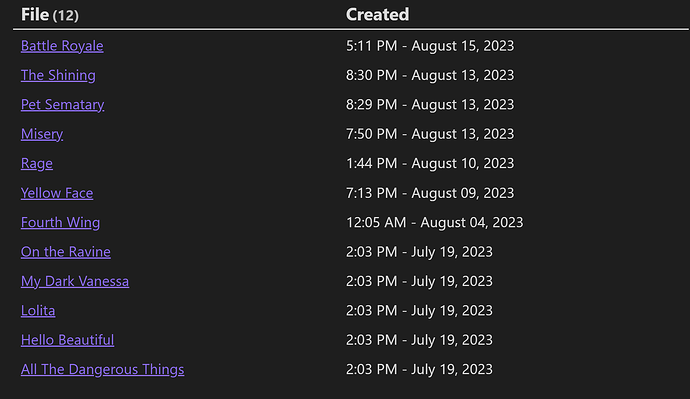 Things I have tried
I tried adding link(file.name) in the query, but it still doesn't create a backlink from the book files.