What I'm trying to do
I like to use Weekly Notes, and I am trying to create a Habit Tracker that tracks daily habits, inside the weekly notes. The challenge is that most of the cool habit tracking plugins expect daily notes!
Things I have tried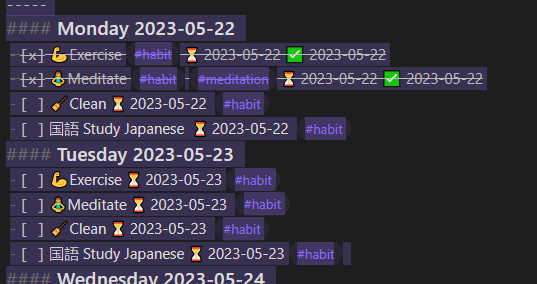 At the bottom of my Weekly Note template, I have a list of daily tasks. These automatically get the date assigned. I then present the current days tasks to check off, and attempt to graph it.
However, I would love if it looked more like this: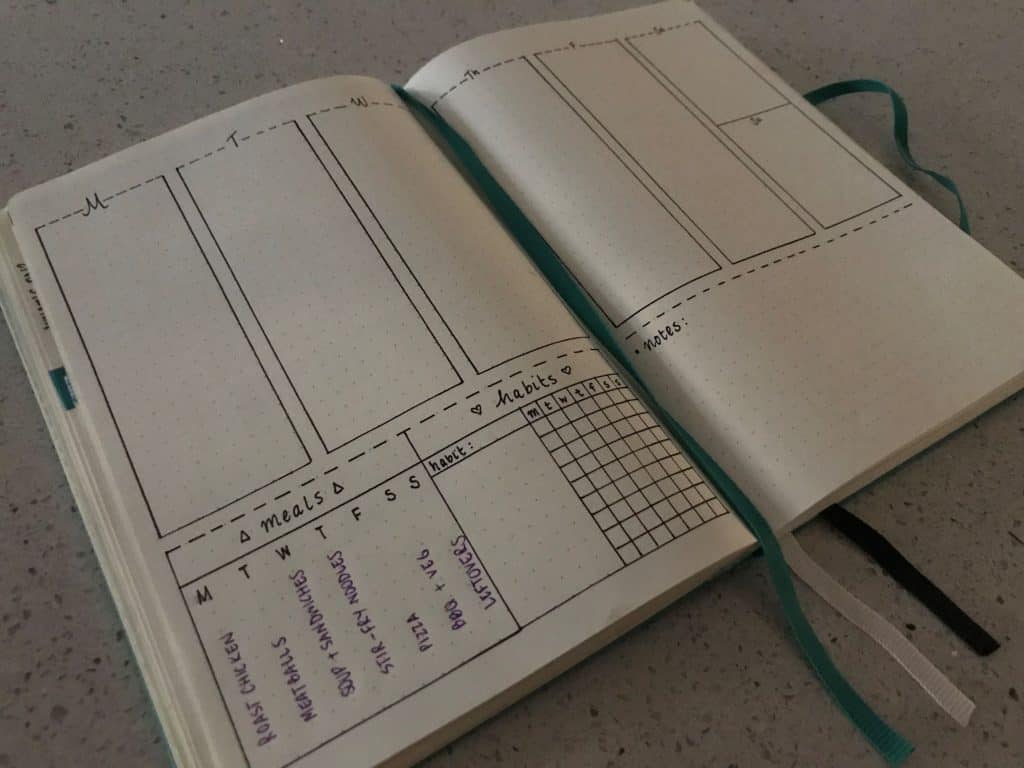 But you can't add checkboxes to a table, and all the cool habit-tracking plugins like Obsidian Tracker seem to rely on Daily Notes, which I don't like. Does anyone have any creative solutions? A table with tick boxes would be fine, but I can't seem to figure it out.
Thx
-arcane