Use case or problem
I have a template that I use for newly created fleeting notes, and more often than not, I want to use that when I create a blank card on the canvas.
Proposed solution
Add new note from template option, or even just "add new note" where I can use templater on that note.
Or "Convert card into note"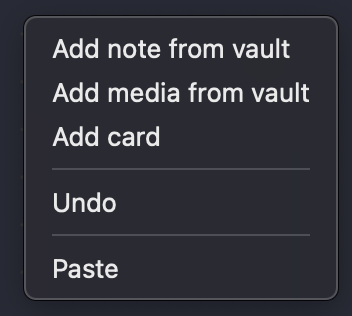 Current workaround (optional)
Honestly not even sure how to create a new blank note. "New card" seems to create something that is not a MD file. And unclear how to convert that into an MD file?