hello everyone, I use unicode plugin to input some special symbol frequently.
however, I found with "rightward" typing-in, "unicode plugin" don't show the corect symbol but "rightwards arrow below" yesterday.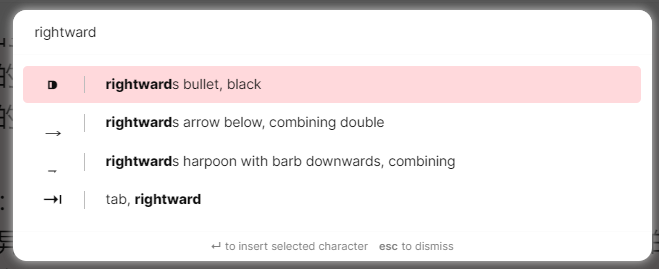 I have to use "total function" to input the corect "rightward" symbol.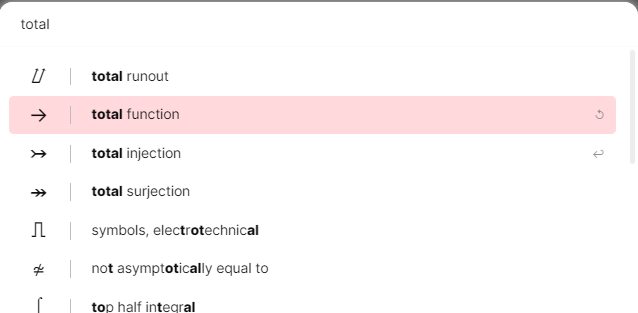 could someone as kind as tell me why?