Hello! I share the implementation of an idea that had been in development since Obsidian October. The intention was to present it there, but because of problems in between I could just finish.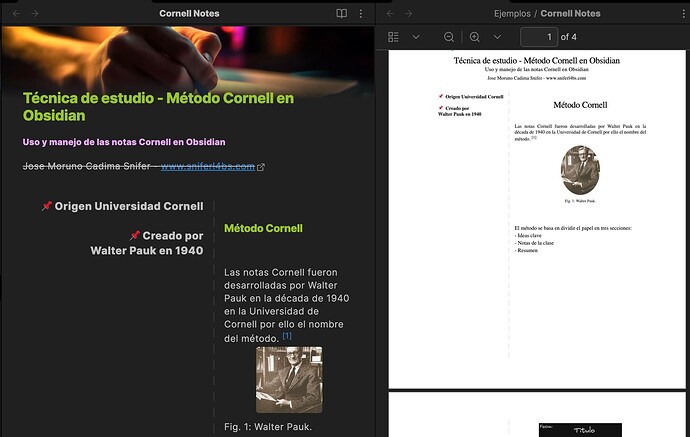 I made a video on my Youtube channel which is in Spanish, but the way to use it is quite simple. I make use of the CSS plug-in Timeline and by making some additional modifications with a single css that is cornell-css, it allows to generate the final document in preview mode.
For now there is still no LivePreview mode for the complete visualization nor a support for Mobile, I hope to do it soon.
I hope you like it.
greetings.