Use case or problem
I've noticed that users are often confused when creating a new vault that their settings aren't transferred over from their existing vault. I think a simple fix could be to add an option to the Create Vault modal for copying settings from an existing vault.
Proposed solution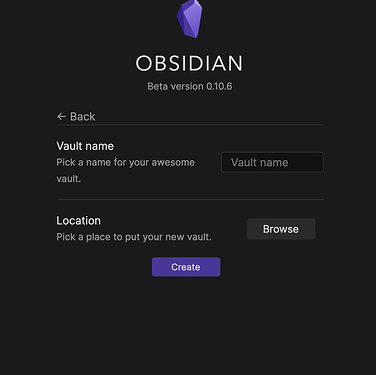 On this screen, add 2 radio buttons:
Create from scratch (no settings will be transferred over)
Copy settings from existing vault

Selecting this will enable a dropdown for selecting from a list of vaults.
This not only has the benefit of copying the settings, it clarifies that by default, the vault won't have their config and sets expectations for what will be in a new vault.
Current workaround (optional)
Currently, users are recommended to copy the .obsidian folder from their filesystem which could be daunting for less savvy users. Especially because this folder could be hidden.
Related feature requests (optional)