Steps to reproduce
In a note, write a code block such as this one.
cmd 1>/dev/null       # Silence stdout

Enter reading mode.
Expected result
I expect to see the code block "Copy" button not overlapping the text in the code block.
Actual result
I see this.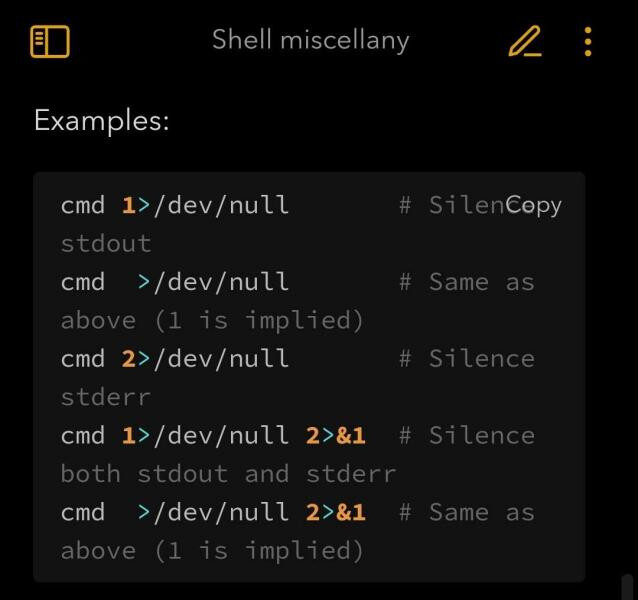 Environment
Operating system: Android 12/One UI 4.1
Debug info:
SYSTEM INFO:
Operating system: android 12 (samsung SM-G973F)
Obsidian version: 1.4.0 (80)
API version: v1.0.0
Login status: not logged in
Live preview: off
Legacy editor: off
Base theme: dark
Community theme: none
Snippets enabled: 2
Restricted mode: off
Plugins installed: 10
Plugins enabled: 0
RECOMMENDATIONS:
Custom theme and snippets: for cosmetic issues, please first try updating your theme and disabling your snippets. If still not fixed, please try to make the issue happen in the Sandbox Vault or disable community theme and snippets.