What I'm trying to do
Controls (buttons?) in the center text area area are barely visible. Controls in the left sidebar are just right.
I've got two screenshots. The first is of controls in upper right corner of the center text area. (They appear much brighter in the screenshot than when viewed directly.):
This is the left sidebar: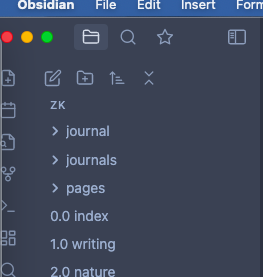 Things I have tried
I checked "Settings" under "Appearance" and "Minimal Theme" settings for items that would change that. I didn't find anything obvious.