When I upload an html file , big one 10MB+ .The import happens but when the file is opened this alert box is shown in mycase 14 times.

The debug info is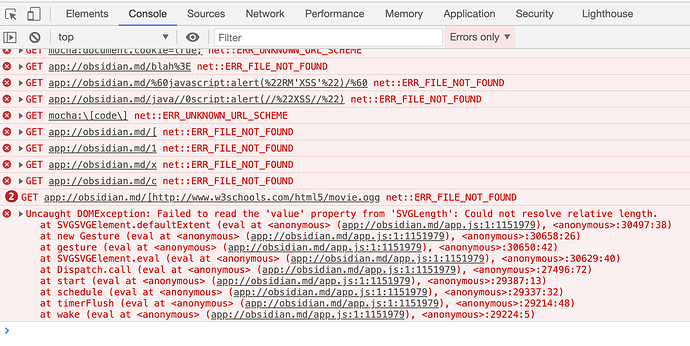 Steps to reproduce
Import any big html file , I dragged and dropped
Expected result
Convert to .md . Default setting is to auto convert
Actual result
Alert boxed
Environment
Mac Catalina
Operating system:
Mac
Obsidian version:
0.11.13
---
Additional information
Cant provide video . take it or leave it .