Problem summary
When placing lists and checkbox lists sequentially, checkbox list indent breaks.
Steps to reproduce
Examples of markdown and subsequent rendering captured over these two screengrabs:
Bad Rendering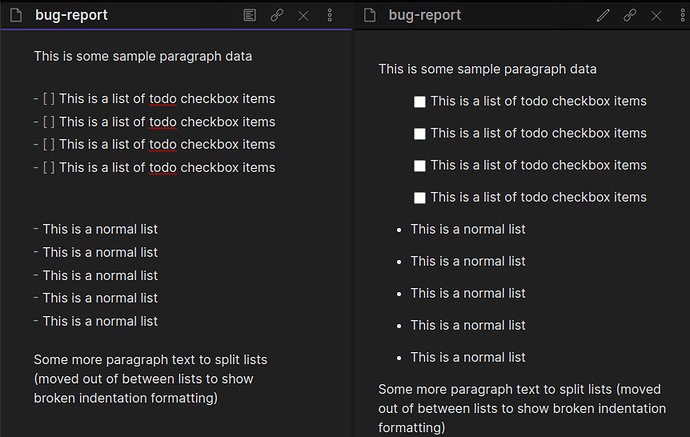 Note the difference is that the text splitting the lists was moved below the final list, resulting in the broken formatting.
Good Example Layout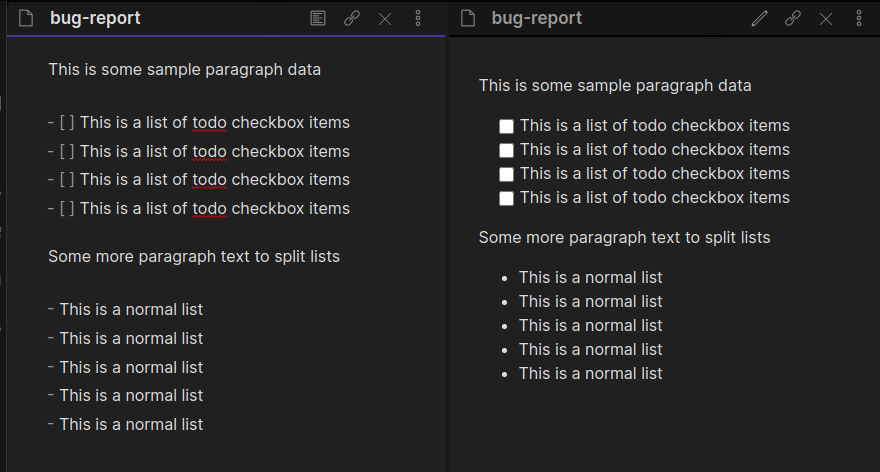 Expected result
Indentation of list items to remain unchanged with or without text based content between the lists.
See Good Example Layout
Actual result
See Bad Rendering
Environment
Operating system: Linux Mint 19.04
Obsidian version: v0.11.3
---
Additional information