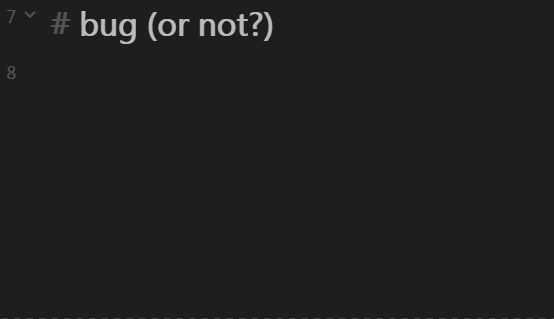 Steps to reproduce
Enter $$
Inside, enter any character
Enter a space
Enter =
Expected result
For example:
$A =$
Actual result
$A ==$
*with the location of the cursor between the signs equals.
Environment
Operating system: Windows 10 20H2
Obsidian version: 0.11.9
---
Additional information
I noticed this change in character input logic inside the $ signs after the last update.
But if you don't make a space before entering the "=" sign, it is entered "correctly" (as it was before).
Perhaps this is not a bug, but a deliberately altered formula input behavior. In that case, it seems to me that this is an bad decision. For example, I often make spaces to make complex formulas easier to view and edit. Spaces are also used to separate the latex syntax from other variables (for example $\omega t$). So separating variables is sometimes intuitive and necessary, so I would like to be able to also separate the equal sign, as was possible before (without the extra movement of removing the second equal sign).