What I'm trying to do
Hello everyone! I hope somebody can help me to
change the colors of the code block components.
Things I have tried
I changed the colors and in edit mode everything works. But as soon as I switch to view mode, the changes are not displayed.
I tried to fix it using this code:
.markdown-preview-view span.cm-tag {
color: #800000;
}
but it did not help

my code: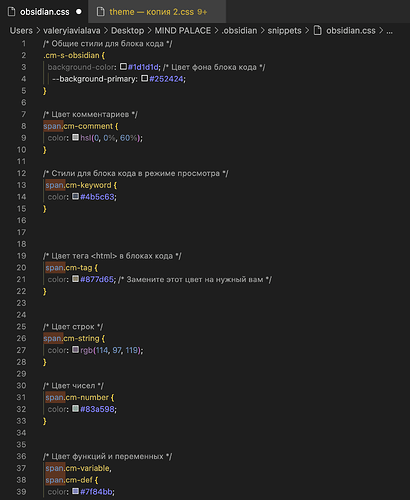 edit mode/ view mode: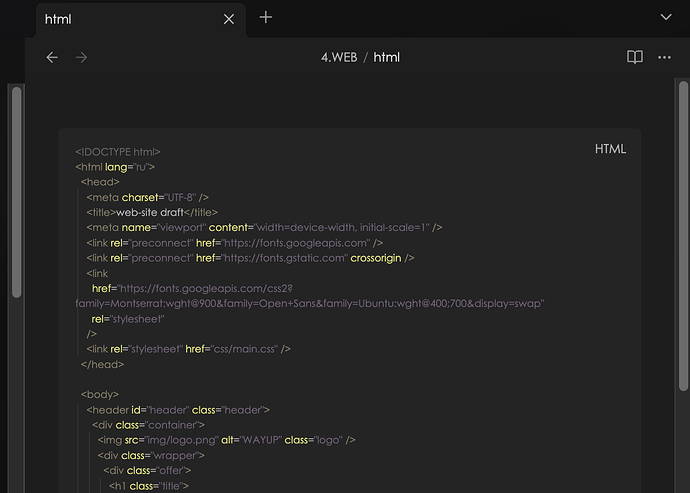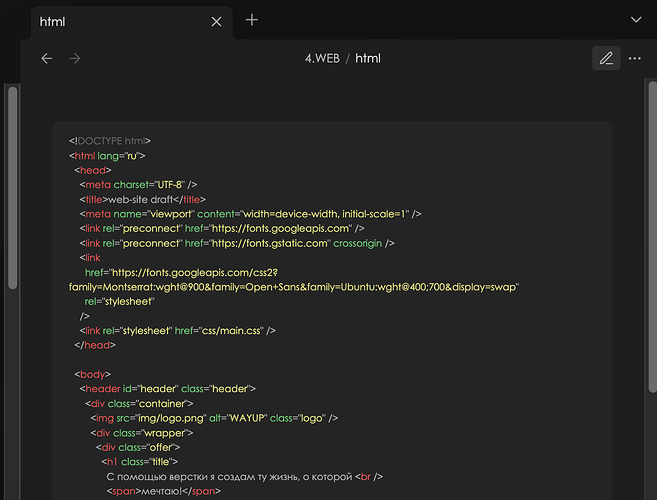 Please, help