Intro to my problem:
I'm using Obsidian Publish and bought domain via namecheap. I do have problem with DNS certificates on my custom domain
Steps to reproduce
I configured DNS based on the instructions for setting up custom domain in Help Obsidian. I'm not going to copy paste it since I did everything step by step as it is in noted in doc.
Expected result
Website would work and show documents on learn.nftstandards.wtf . It worked when I used publish.obsidian.md domain. As soon as I switched to custom domain I started to have troubles with certificate.
Actual result
Error with certificate.
I waited until it processes for more than 48 hours, tried to use different settings but it seems like the issue is on the Obsidian side which seems to be problem with Obsidian Publish servers. My main domain nor my subdomain works.
I keep getting: DNS_PROBE_FINISHED_NXDOMAIN
Environment
I'm using MacOS Big Sur and Google Chrome browser. I tried using Safari browser but run into the same issues.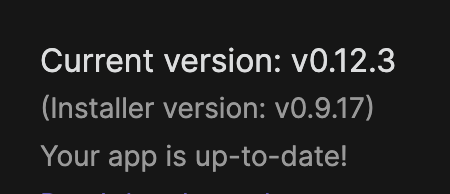 Old domain: https://publish.obsiidian.md/nft-graph
Subdomain: learn.nftstandards.wtf
Domain: nftstandards.wtf
Current DNS setup:


Configuration setup: