Description
I am unable to get mouse wheel to zoom in canvas, despite changing the setting in the Canvas settings. When I change the setting, the Canvas help updates the hotkeys, but the application doesn't respond as expected.
Steps to reproduce
1. Windows 10 Mouse Settings:
Windows open mouse settings set mouse to scroll Multiple lines at a time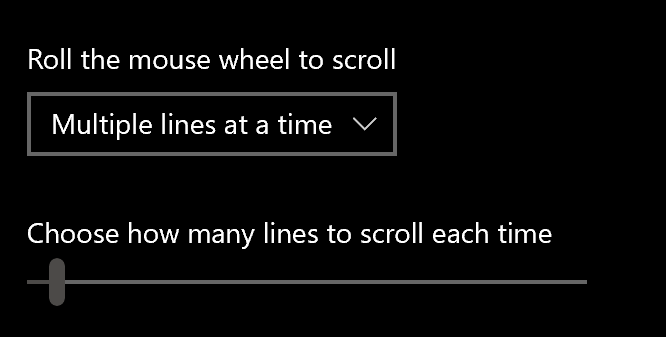 2. Change settings
Settings → Canvas → Default Mouse Wheel Behaviour := Zoom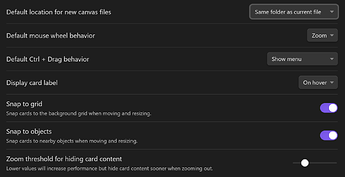 3. Canvas
Create/Open canvas
Check Canvas help to see that shortcut keys are updated: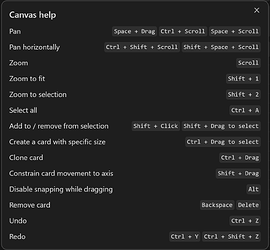 Try to zoom in and out using scroll wheel.
Expected result
I would expect the Canvas to zoom in and out using the mouse scroll wheel
Actual result
Canvas panned up and down
I noticed this when creating a new canvas yet the Canvas Help is as above.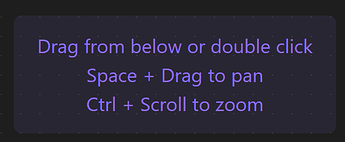 Environment
SYSTEM INFO:
Obsidian version: v1.3.5
Installer version: v1.3.5
Operating system: Windows 10 Home 10.0.19041
Login status: not logged in
Insider build toggle: off
Live preview: on
Legacy editor: off
Base theme: dark
Community theme: none
Snippets enabled: 0
Restricted mode: on
RECOMMENDATIONS:
none
---
Additional information
Changing Windows mouse settings to scroll One screen at a time allowed the Canvas zoom to work, but the zoom stops were too large to be useable, and I don't like this behaviour on other apps.


Note:
If I flick my scroll wheel (i.e. scroll very quickly) the canvas will pan and zoom.
I've tried to see if I can reproduce the issue on another machine but I am not experiencing the same issue on two other Windows 10 machines.
I've changed mouse, tried to update mouse driver.