Things I have tried
I tried copying a photo from my Photos album to a note in my vault on my iPad and it gets pasted as text instead of an image.
Does this work for others?
I'm using Obsidian 1.4.1 on iPad. This is what happens when I use the Paste menu command. Is there an insert image command?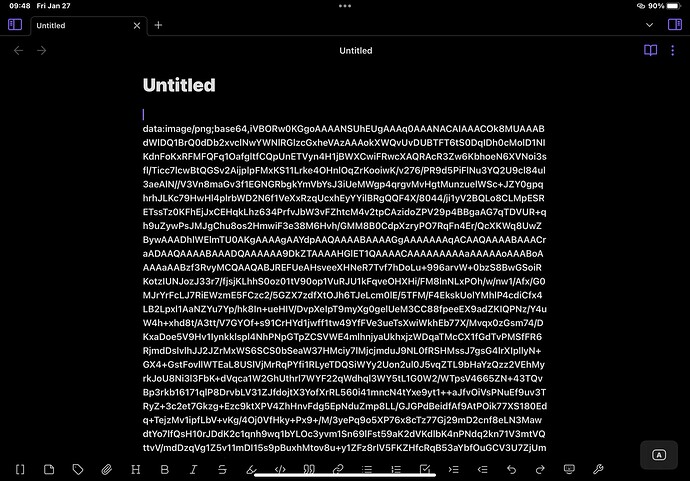 What I'm trying to do