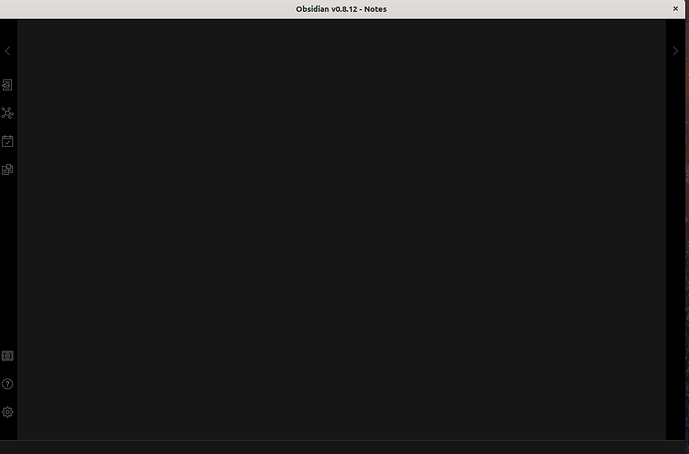 Steps to reproduce
Open Obsidian
Notice that your screen is blank this time
Attempt to manually open the vault via the "Open Vault" menu
See that obsidian's screen remains empty
Expected result
Instead of seeing no notes, I can see my notes.
Actual result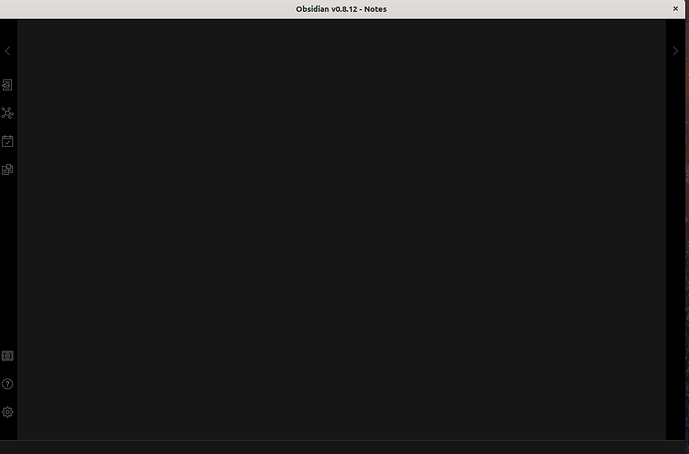 Environment
Linux (Ubuntu 20.04)
AppImage v. 0.8.12
Additional information
I'm under the impression that the vault isn't actually (completely) open given that:
No notes appear in the [CTRL-O] menu.
Attempting to open today's daily note from the [CTRL-P] menu does nothing.
Unexpectedly, though, using the Settings -> Core -> Plugin panel, plugins can be turned off, but cannot be turned back on again afterward, and I do see those settings being applied to the settings in .obsidian/config.
I've attempted deleting the cache file in .config/obsidian/ObsidianCache/ but that does not appear to have had an effect.