I've tried to use basic YAML to create dataview lists and tables, but I wonder if the part "File" could be displayed as something else?
It looks like this: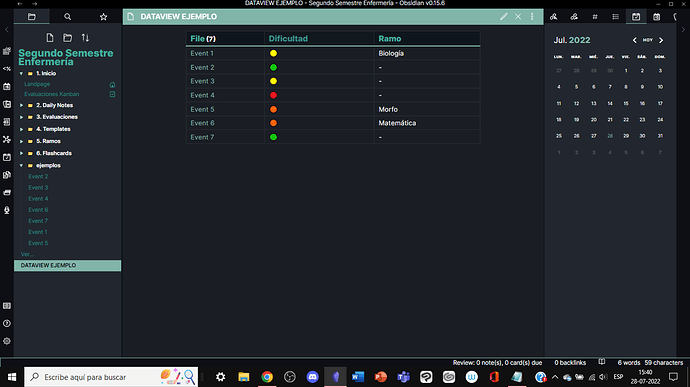 But I would like it to 1) Not show up as "File", or 2) If 1 is not possible, at least to not show the number of files?
The "code" (I don't know if that is the correct term… sorry) looks like this:
Table  Dificultad, Ramo
FROM "ejemplos" 

Any kind soul out there willing to guide me? I am a newbie