Hello
I am trying to customize my callout icons following this official doc
Here is my source SVG


My Custom CSS file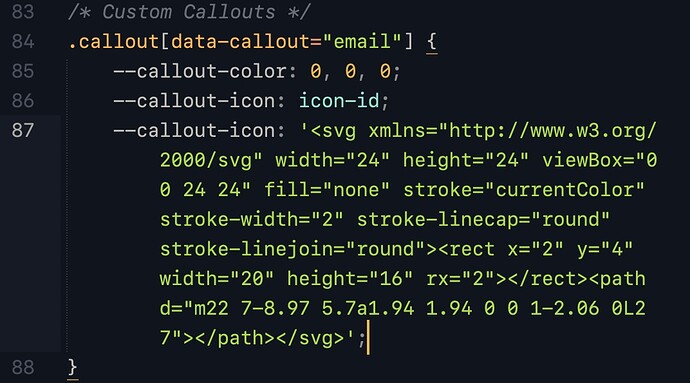 But the icon looks broken like this.


I've tried other SVGs but they all look fully filled like this.
I am not using any fancy themes or plugins.
I am using the default Obsidian theme.
Can anyone please let me know what I am doing wrong here?
Thanks in advance!