What I'm trying to do
The Calendar plugin suddenly stopped showing up properly. I would like to fix it.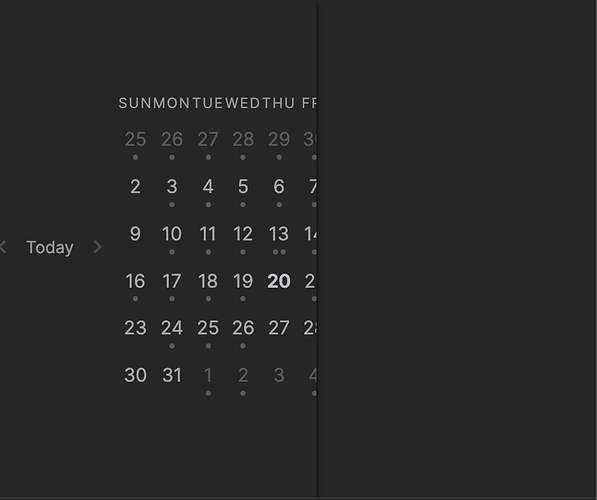 Things I have tried
In order, I tried:
resizing the pane
closing and opening the plugin
reloading Obsidian
reinstalling the plugin
I am really not sure what I did to cause this, but now I can't figure out how to fix it. Help would be greatly appreciated. Thanks!