Hi All, suddenly my two panes down lower right, the Calendar and the Tag panes, are only partially responding.
I'll show here in a screeshot, some of the Tags are 'clickable, and others are not (I'm clicking on both lines, the second is just unresponsive)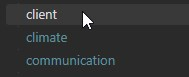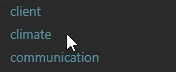 The same is happening to the Calendar pane, normally I could click on a date and it would open up a new page, currently it is unresponsive.
I've set it back to the default theme and restarted, no change.
Any suggestions gratefully received