Platform
[x] iOS
[ ] Android
Obsidian Mobile version: v1.0.5
---
iOS app tries to sync iCloud on startup even when there is no WiFi (iPad) or Internet (iPhone):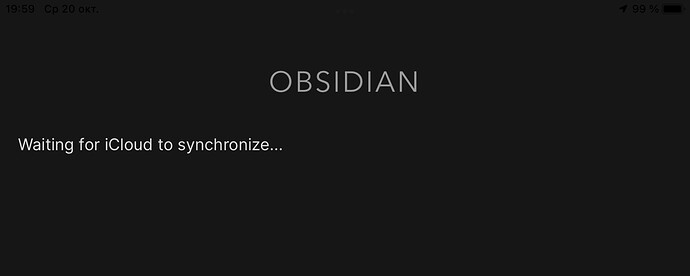 So, vault is not accessible, app launch is stuck on 'Waiting for iCloud to synchronize' screen. This means currently it is impossible to use iOS app synced by iCloud offline.
I'm pretty sure iCloud sync should be performed after the Internet availability check.