Platform: Android
Android version: Android 11
Phone: Asus Zenfone 6
Phone version: 18.0610.2106.156
Obsidian Mobile version: v1.0.4
---
Hi there,
I got some trouble in creating new vault in my phone.
Even I choose "Open folder as fault", It's still not working.
Just like the screenshot below.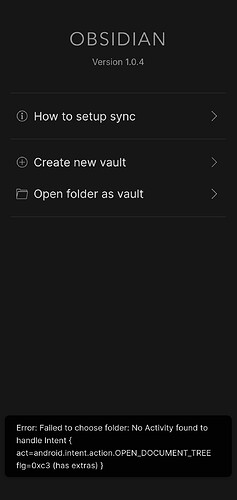 I have given all permission to the app, but it shows the error message again and again.
Can somebody help me to fix this problem?
Thanks a lot!