Platform
[X] iOS
[ ] Android
Obsidian Mobile version: v0.1.1
---
Hi, as of this morning after updating to v0.1.1 in TestFlight, my Shortcut on my iPad that I have to add images to a directory in my Obsidian vault no longer works. The save button is grayed out. It continues to do this even after an iPad restart.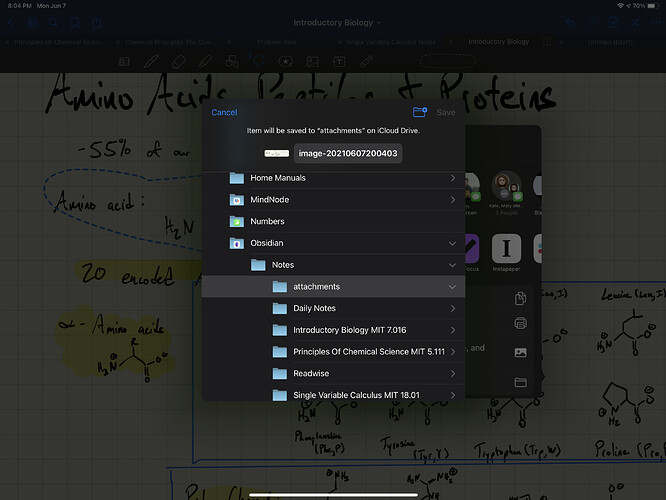 It does it for any directory under Obsidian. Other non-app directories, I'm able to add the image to without any issue.
The shortcut isn't anything special. Even if I try the normal built in "Save to Files" it's unable to save to the Obisidan directory.
Here's the shortcut:
Any ideas what's going on? Is it something new that was introduced in v0.1.1? It was working last night before it updated.