Obsidian Publish doesn't currently support Canvas files… so I'm releasing BrainPress, an open-source self-publishing option using NextJS, and optimized for serverless hosting on Vercel. You can now build a website with Canvas files!
Github: GitHub - zachdoty/BrainPress
Discord: BrainPress
Demo link: https://canvas-viewer.vercel.app/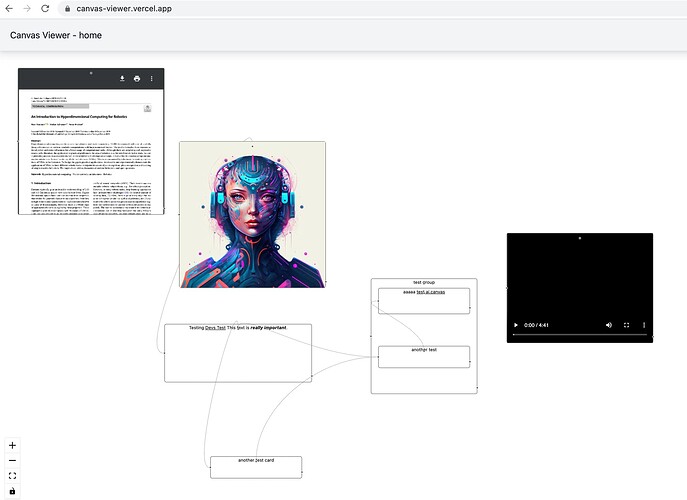 If anyone wants to help with this project DM me, here or on Discord.
Any feature requests?