Hello,
the Problem i am currently facing is that Text ist not made bold in reading view, but it is in editing view.
reading view: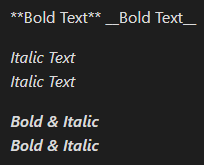 editing view: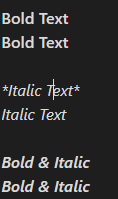 As you can see, bold and italics combined is working as well as italics on their own.
I am on Version 1.3.7.
I did some research and all i could find is that it would be some sort of Font Issue. I tried changing fonts, restarting all of that but had not luck.
I hope someone knows how to fix this, thank you for your time in advance