Once you've done the above, delete everything above this line.
Steps to reproduce
Not sure, just when navigating the app. I'm using the latest version of the app and the latest public iPadOS version with a Bluetooth keyboard.
yes
Expected result
No black bar
Actual result
Got a black bar
Environment
SYSTEM INFO:
Operating system: ios 17.0.3 (Apple iPad)
Obsidian version: 1.4.16 (114)
API version: v1.4.16
Login status: not logged in
Live preview: on
Legacy editor: off
Base theme: adapt to system
Community theme: none
Snippets enabled: 0
Restricted mode: off
Plugins installed: 1
Plugins enabled: 1
1: Readwise Official v2.0.1
RECOMMENDATIONS:
Community plugins: for bugs, please first try updating all your plugins to latest. If still not fixed, please try to make the issue happen in the Sandbox Vault or disable community plugins.
---
Additional information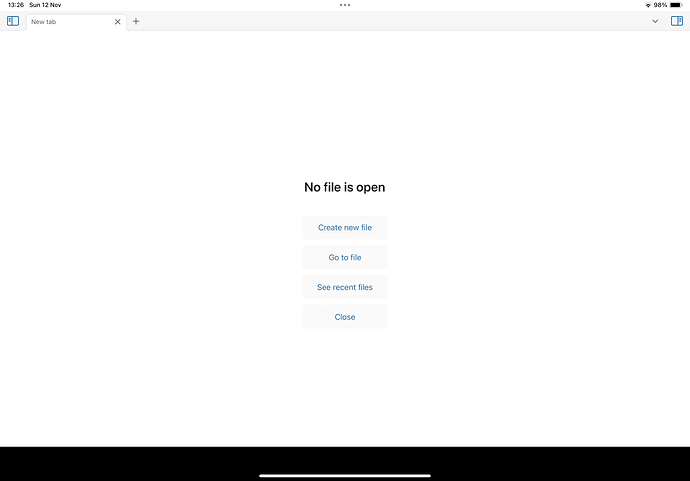 Thanks