Alright, I stumbled on something today which not only I believe does not exist in any other note taking tools, but genuinely could be game changing for supporting reading notes. As the old adage goes, a picture is worth a thousand words: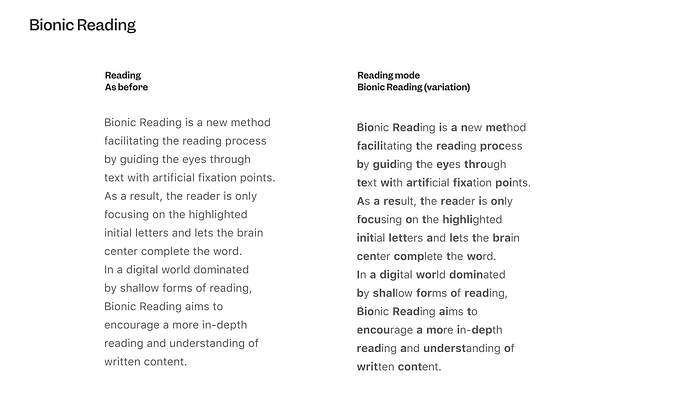 So here is the idea put simply. Having a plugin which auto-formats text (nothing permanent our course, only adjust the way the text is rendered) at the switch of a toggle I think could be very interesting. Having the ability to diagonally read through large amounts of information could potentially greatly improve one's ability to get information from one's pkm system.
Thoughts?
Also if you did notice a difference in reading speed please let me know, I am very curious whether or not it was just me!
Link to bionic reading: https://bionic-reading.com/ , it seems like they even already have an API up and running, constructing a plugin around it should be relatively straight forward for someone with some better skills than mine!