Greetings ~
JUST RELEASED: new & improved Berean Study Bible (BSB) with Strongs Hebrew and Greek lexicons.
Special thanks to @Oblique for his help refining and sponsoring this project.
Installation
Download latest release
Extract archive
Choose "Open as Folder" from within Obsidian (File → Open Vault…).
See README and resources directory for custom CSS and additional screenshots.
Screenshots
"Minimal" Theme → "Solarized" color scheme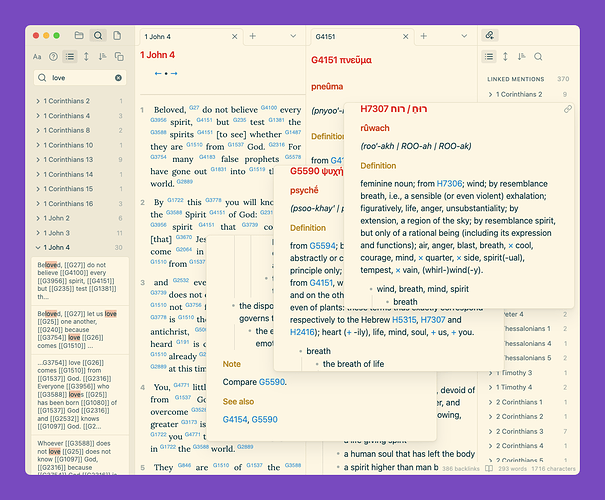 ---
"Minimal" Theme → "Dracula" color scheme