I've set up a QuickAdd Capture Macro to send my clipboard contents to. Here's what the macro looks like: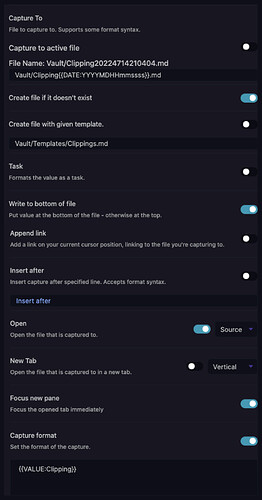 Here's the text box I get: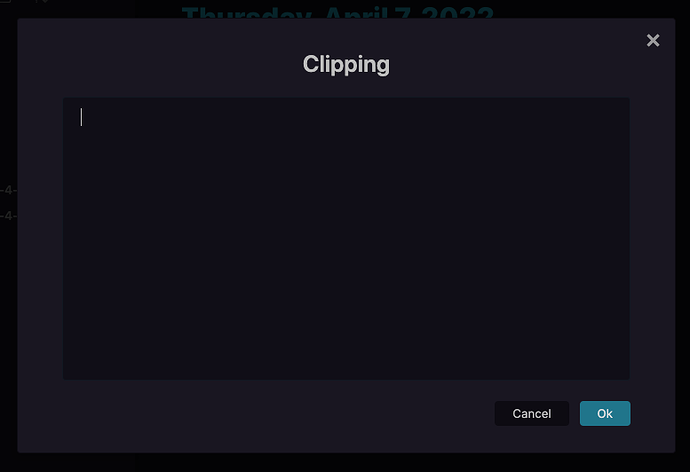 I've also set up a Keyboard Maestro Macro to automatically paste the clipboard contents into the box. Here's what that looks like:

For some reason, The QuickAdd box doesn't recognize the %SystemClipboard% token from Keyboard Maestro. It'll paste/type other things just fine, but not that. Am I missing something? If not, is there an Obsidian template/formatting tag that'll grab the clipboard contents?