Things I have tried
Searched online for info, and fiddled with app for a solution
Searched online for info, and fiddled with app for a solution
What I'm trying to do
Hi, split view on android (tablet) works fine, but only in portrait mode. In landscape mode tabs are not shown. Commands like splitting the view or opening new tabs are recognized in landscape but only made visual in portrait.
Is there a way to fix this?
Attached are 2 screenshots of the same screen, one in landscape and one in portrait mode.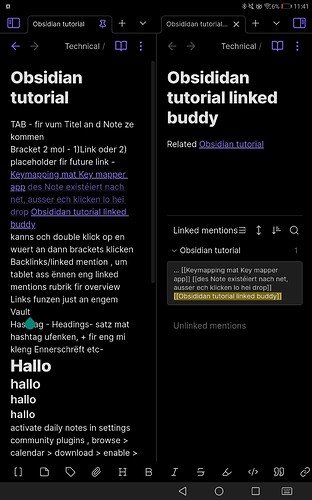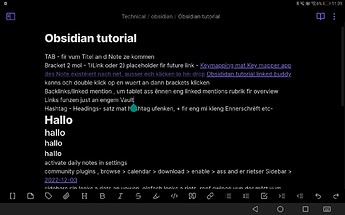 Thanks for any advice. i have verry little experience with obsididan so far.
Kind regards,
Paul