Use case or problem
I found this thread that lets you stop the cursor from blinking in vim when in normal mode.
But this will still make the cursor blink when in insert mode.
After conversations in Discord, I found out there is no way to make the cursor from blinking because of this change: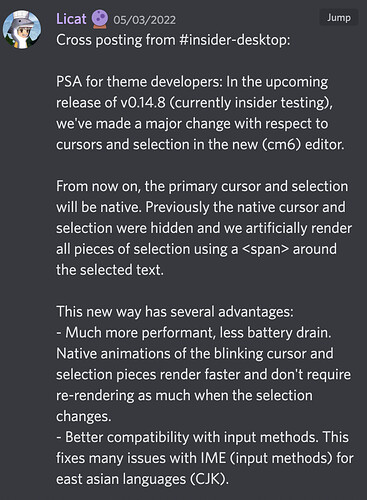 This is a deal breaker issue for me as I am used to writing long form texts without any movement on my screen. And the blinking cursor is incredibly distracting.
Proposed solution
Allow users to set a setting to stop the cursor from blinking.
Current workaround (optional)
There is none.