I make heavy use of callouts. Sometimes I just want to display some info that stands out a little more than simply bold/highlight, so I use a callout with a title only, example:
> [!info] Something Important!

But sometimes the text is rather long, and it displays the icon aligned vertically in the middle: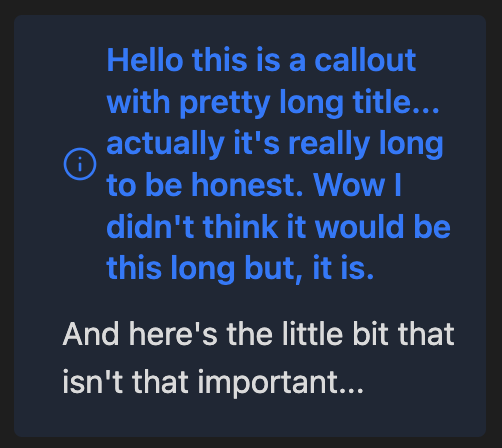 I was just wondering if anyone knows of a way to adjust this using CSS so the icon is positioned at the top?