Right now I don't know how to get the outliner in the left bar when exporting. I'm looking for something similar like this: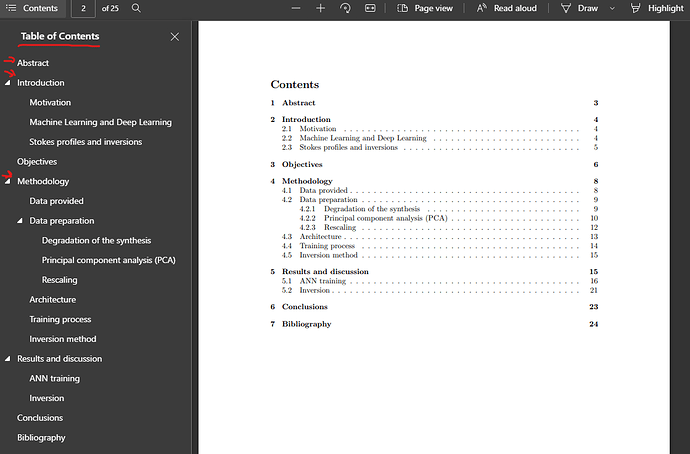 My question is: is it possible to show that type of outliner in the left bar?
I know that with latex is possible but with md format I don't know.
And also the links to the headings like [[#title]]
doesn't work at all in the extracted pdf. Is there any way to make it function correctly?