Use case or problem
Before the Bookmarks update I was quite fast finding/opening notes via Quick switcher. A few keystrokes and the desired note is the first result in Quick switcher.
Now, after the Bookmarks update, when I search for a note via Quick switcher, I always have to scan the first 3-5 search results first — because, in my case, those first few results are always Bookmarks that aren't related to the search query — and see if the desired note is there, and whether I should type a few more characters for it to pop up. Then, once I see the note that I'm interested in in the search results I click the down arrow key a few times to get to it.
I don't want to delete all my Bookmarks in order to not see any Bookmarks in Quick switcher.
Proposed solution
In Preferences, under "Core plugins" add Bookmarks preferences, and in there add a simple "Show/Pin Bookmarks in Quick switcher" toggle. The design is similar to the Backlinks preferences (please see the screenshot below).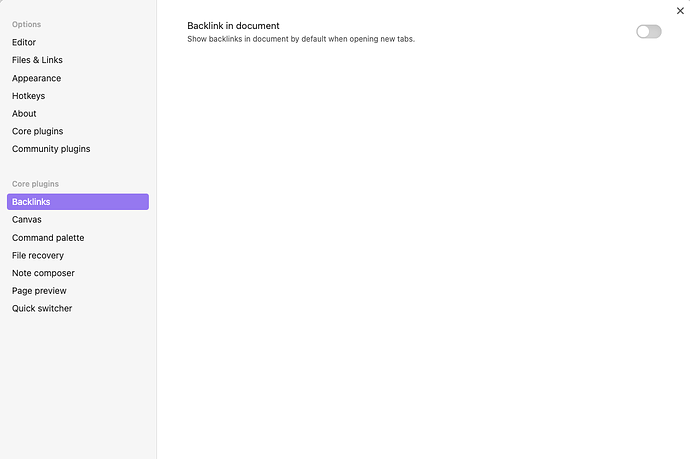 Current workaround (optional)
I don't have any workarounds, except for deleting all my Bookmarks which is not desirable.
Related feature requests (optional)
N/A