Info
System
OS: Windows 10 Pro
File System: NTFS
Obsidian
Current: v0.13.33
Installer version: v0.13.23
Issue
The contents of the note(s) have disappeared and in their place an endless stream of null characters has appeared as seen below (Actually the "nulls" have filled all the space ie they run continuesly with no gap throught the file).
The above issue appeared after i shut down/put to sleep (without manually closing the files) and turned the laptop back on again. It happened twice - at a different occurences - to both the files that were open in split screen.
The files are editable nonetheless. All other files - to the same and other* vaults are intact.
*Another vault was also opened at the same time when the two occurences happened with multiple files opened in split mode all of which are intact.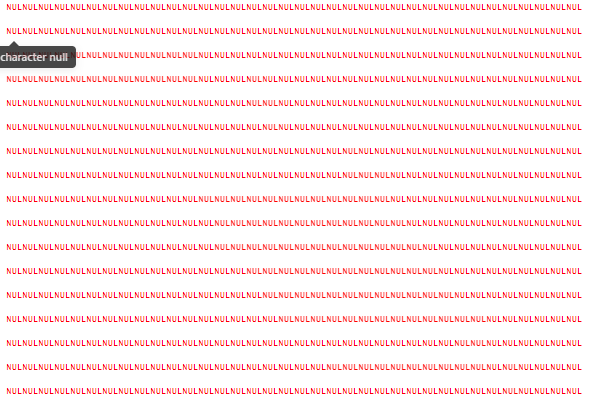 Which appears as follows in the file recovery snapshot: