Hello everyone, first off let me say that I've decided to switch from Roam to Obsidian after knowing that Roam is going to cost somewhere around 15$ and no information on a free-tier.
There are few adjustments to be made, but I think I'd stick to Obsidian as a long-term solution.
On to the main point, I visited Andy Matuschak's notes today and found the transition between each note very intuitive. I would love to see something like this implemented, perhaps even as a plug-in.
Here's a gif: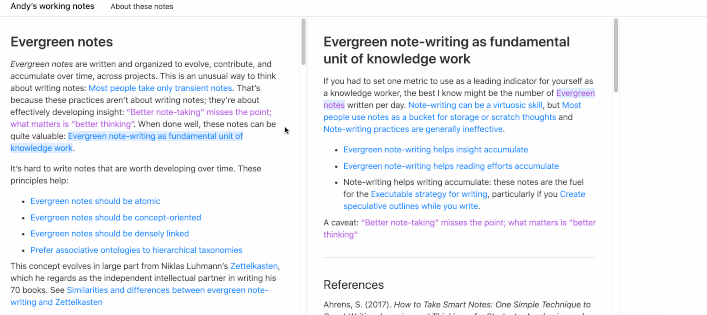 I think a smooth, intuitive navigation between notes would reduce manual efforts a lot, especially when you are looking for surprising connections.