YAML / Frontmatter Metadata Bug. Container Bug
Short Intro:
Just recently I had the chance to discover Obsidian. Admittedly it was like falling into a hole haha. Now I'm just playing around with it; trying different ways of how to use it at its best and starting to create and adapt themes I learned to love. Anyway long story short: Kudos to all of you for making this possible. The devs and community! Great work.
Bugreport:
I'm writing because just came across a Bug that I'm not able to fix myself.
The Metadata in the Frontmatter Section is not inside the container it should be - at least in my understanding. This creates a container that only holds the heading "Metadata" but the rest of the related content lies outside in its own container and missing styling. Pictures speak better than words so I'm sending Screenshots of the problem.
Editor

Preview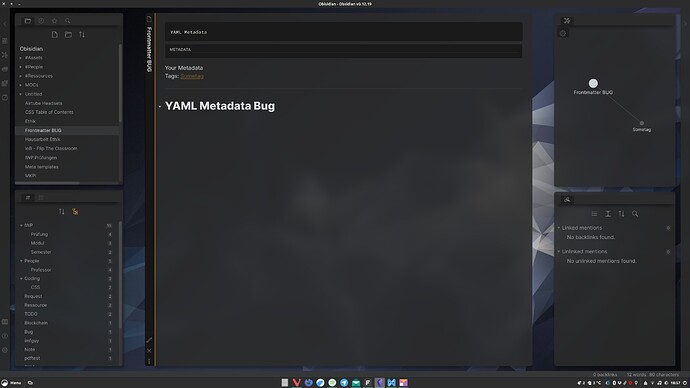 Devtools