What I'm trying to do
I am intentionally creating notes in the order I want them sorted, so that I can use the Sort By Date Created functionality in the Explorer and not have to add prefixes to the note names just to get the correct sorting. Unfortunately, I am now realizing that Obsidian is regularly having the wrong date create value, and my notes are not sorting properly. The weird part is that as I create them, they sort properly, but later, they seem to somehow become incorrectly configured. No plugins or themes.
It appears that Obsidian is incorrectly marking the date created values as I create these notes, often times just seemingly cloning the date from the file that is already in that folder. Windows is showing the same values as Obsidian for Date Created for multiple notes, but I am definitely creating the files one after another.
Thanks so much. Unfortunately, all of the work I have put into making my files sort properly will not be able to be fixed, but I'd like to figure out how to get Obsidian to correctly have the correct Date Created value going forward. I use Ctrl + N to create new notes.
Here is a screenshot example that demonstrates it. The Structures Definition Page, I thought I had created yesterday the 4th, but that is besides the fact. It shows that it was created 2nd at 10:47pm. I know 100% that I created the rest of the files in this folder one after another in Obsidian, just this morning on the 5th. You can see their Date Modified values are accurate, but the Date Created values are all shown to be on the 2nd.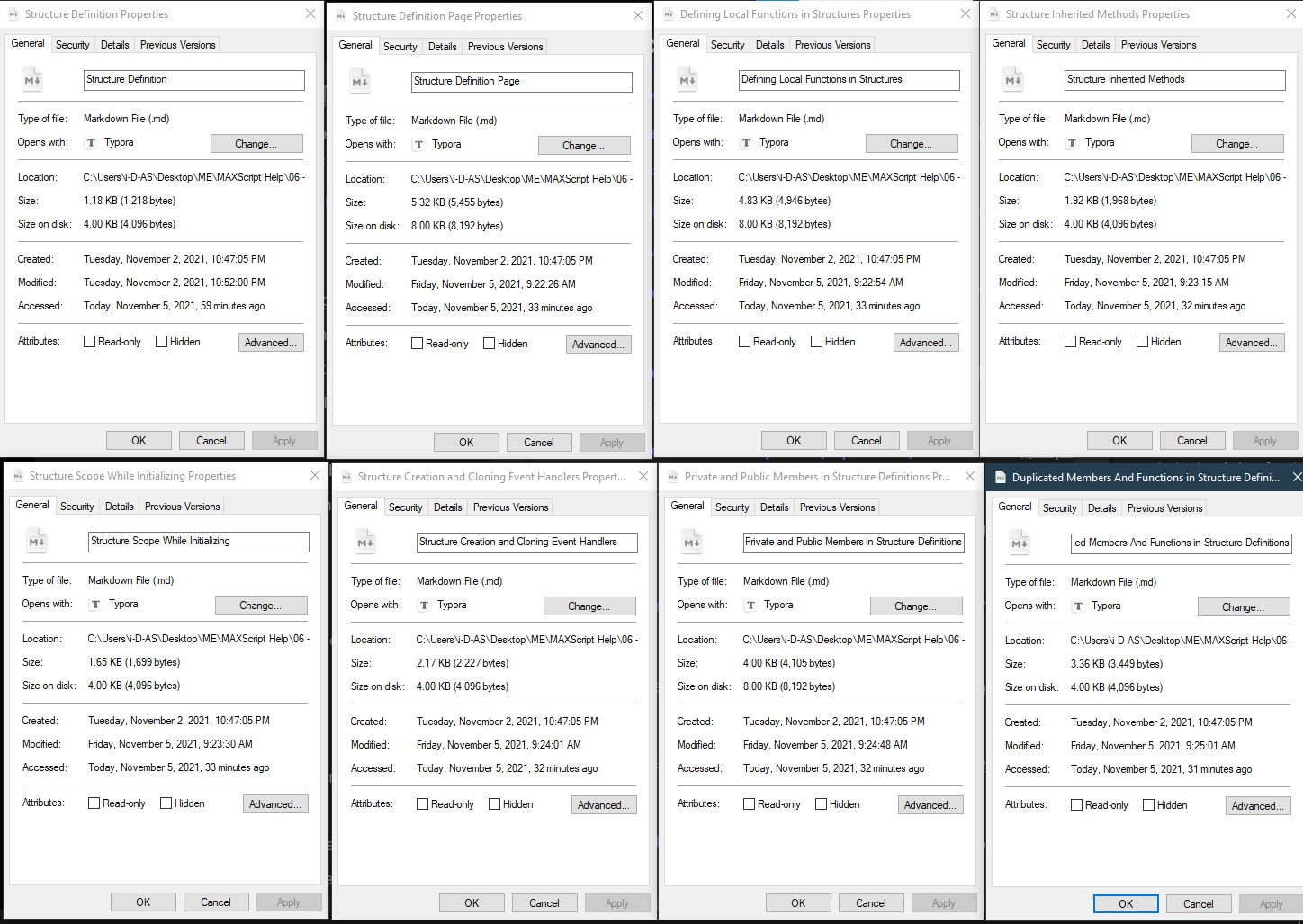 In fact, if I look at the Properties, they are shown to have all been created at the same second. I will do further searching. I imagine I am not the first one to notice this, unless it is possibly a new bug.
Hopefully I am doing something wrong here. I probably am. Here is a gif showing my process. It is dawning on me now that this is likely happening because I am using AHK macro to automate my process. The gif has a few seconds edited out of the middle part so that I could meet the 4 MB cap.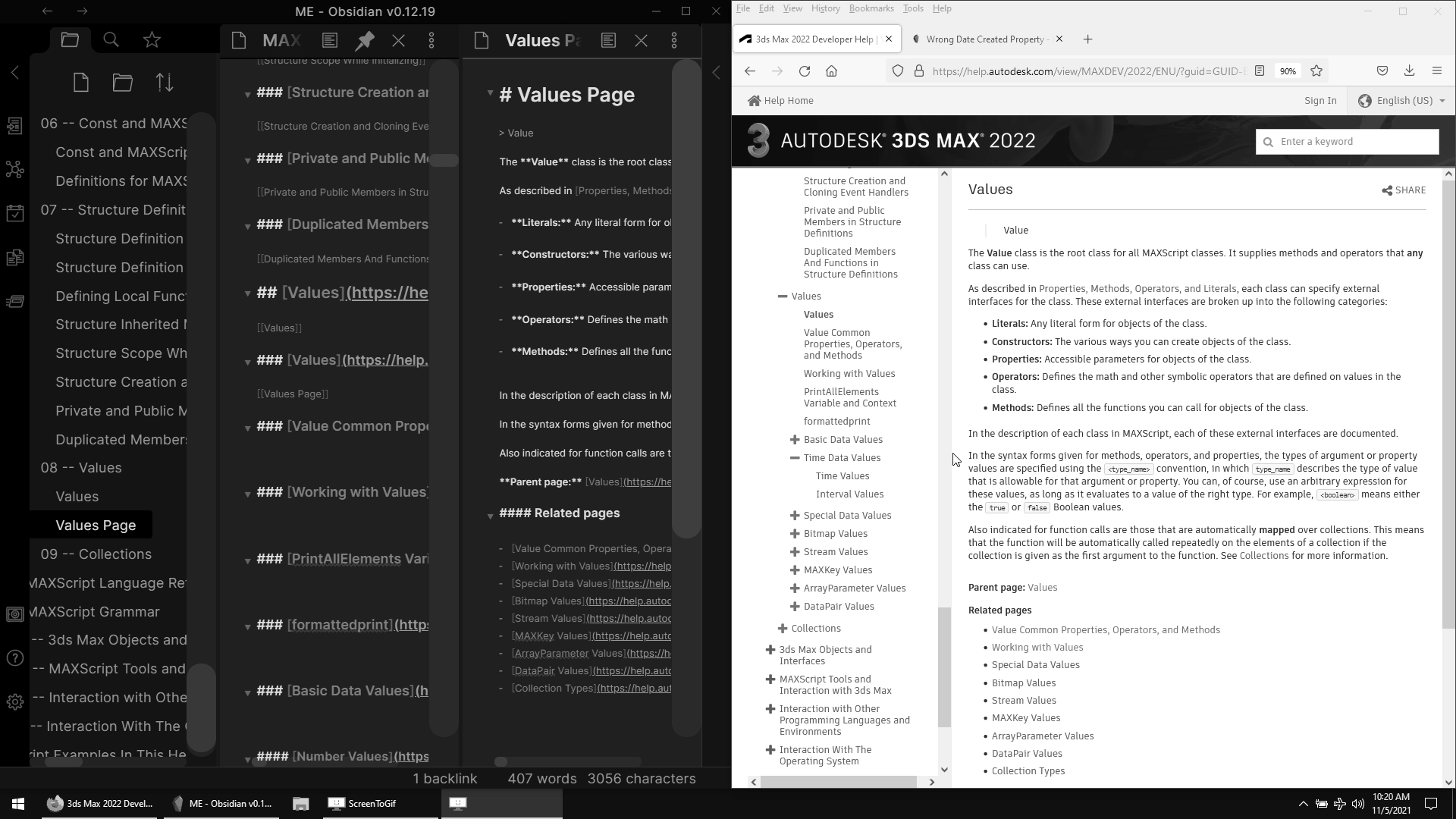 Edit: I have found a workaround to create folders full of naturally created sequential blank files and taking that part out of my Macro. But this doesn't work either. See below to @rigmarole response for direction to actual issue that has already been identified. Thanks again!