Things I have tried
I'm comparing the "hotkeys" section of the Obsidian preferences to the json file at .obsidian/hotkeys.json
The two disagree. I expected them to be mirrors of each other, or at least consistent.
What I'm trying to do
Sometimes I want to find out what a hotkey is bound to and Obsidian does not make that possible without scrolling the whole list, which is tedious and error-prone and not automatable. For example, it's very difficult to find what e.g. opt-ctl-B is bound to using the GUI. So instead, I tried grepping through .obsidian/hotkeys.json.
However, this does not have an accurate view compared to the GUI.
Here is a screenshot of an example. My hotkeys.json file seems to think that mod-shift-P means "templater-obsidian:Templates/Personal Meeting Template.md", but the GUI disagrees.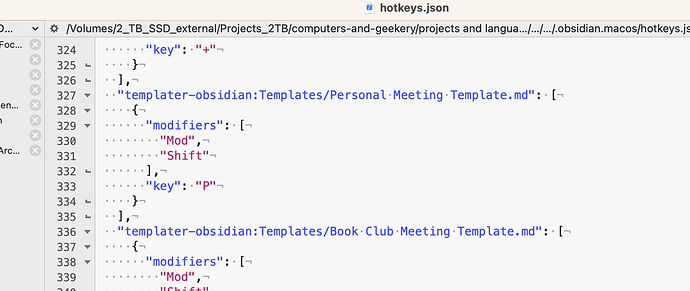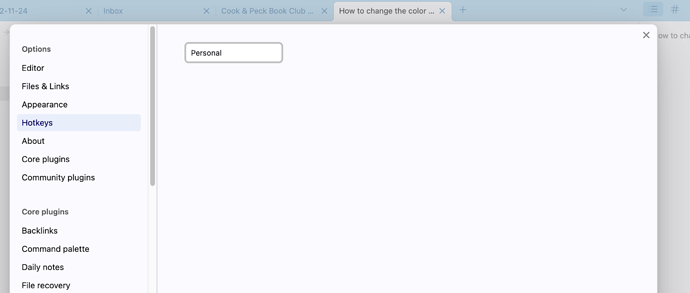 So I must be misunderstanding something basic. Is hotkeys.json supposed to be what it sounds like?