Things I have tried
What I'm trying to do
I've done a search in the Obsidian forum, but couldn't see anything relating to my problem. When I switch to edit mode, both on my Macbook and my iPad, the text shifts to the far right-hand edge of the screen.
Here's a screenshot: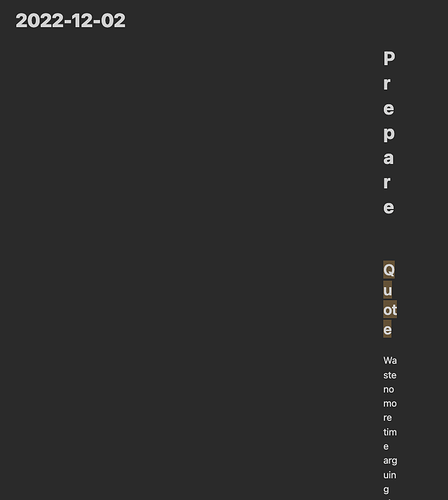 How do I get rid of this?
Thanks in advance,
Andrew