Hello!
I think the current way of displaying the current note in Local graph is quite confusing. Here is how it looks now: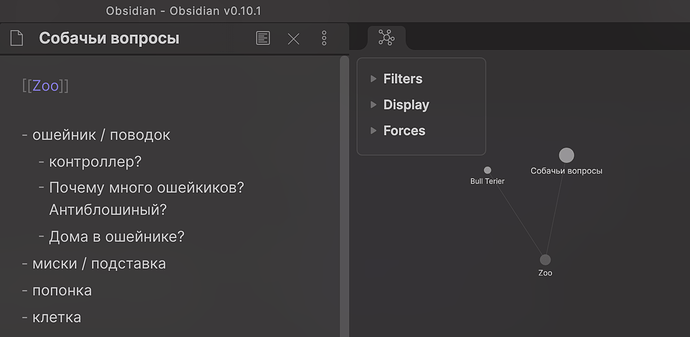 So the current note is displayed with the slightly bigger circle. But the circle size has another meaning - the quantity of the links, so this is confusing (at least for me).
I'm pretty sure there are better ways to display current note in Local graph: by underlining or inverting the color of it's name, by changing the color of the circle…
I know it is possible to do this by editing the CSS, but the circle size will stay the same (as far as I understand). And I think this issue should be fixed in the core, without needing to do some additional CSS editing.
What do you think?