Hey everyone,
I just made a new theme, would love to know your thoughts on it.
This Theme is now available oin Obsdian's Community Themes in the settings, give it a try!
Dark Mode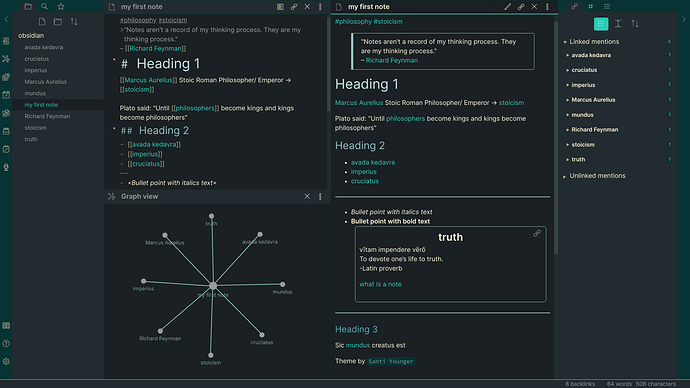 Light Mode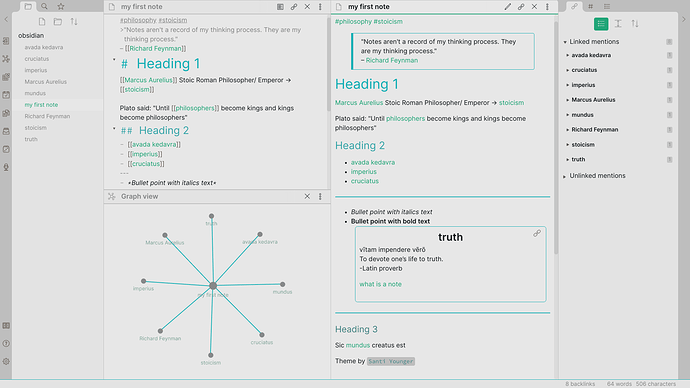 Theme Name:
Reverie
rev•er•ie rĕv′ə-rē
n.
A state of abstracted musing; daydreaming.

longer definition

n. A state of mental abstraction in which more or less aimless fancy predominates over the reasoning faculty; dreamy meditation; fanciful musing.
Hope you like it, Would love to make it available on the community themes feel free to provide feedback/suggestions.
Thanks!