glad you like the tweaks to the transclusions.
I also find it more useful and more pleasing to the eye this way.
Now I'm puzzled when you say:
You mean you ALWAYS see the file title ? in my case I can NOT see the file title when I transclude a section, it's only displayed when I fully transclude a document. see example below (with the default obsidian theme).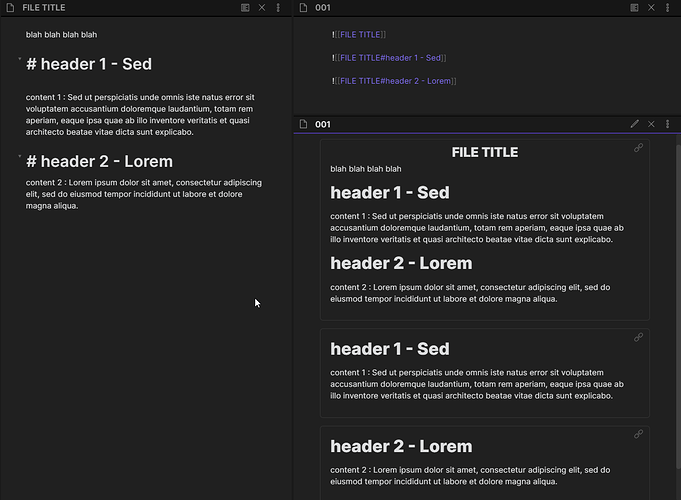 if you have 2 minutes to spare could you test the 2 files 202002-VSP.zip (592 Bytes) and post a screenshot for me please ?